Thrive Plant Co. was born from the recognition that we are all meant to THRIVE, not simply survive. As such, our plant-based products have been created to support your optimal level of health, using a combination of organic and natural ingredients. You will find recognizable ingredients in our products, such as fruits and vegetables, pea protein, and green tea. Don't worry, taste was high on our priority list too. Our team worked diligently to ensure the best balance of ingredients for health and flavour. Not to mention, our products are sweetened with stevia leaf extract.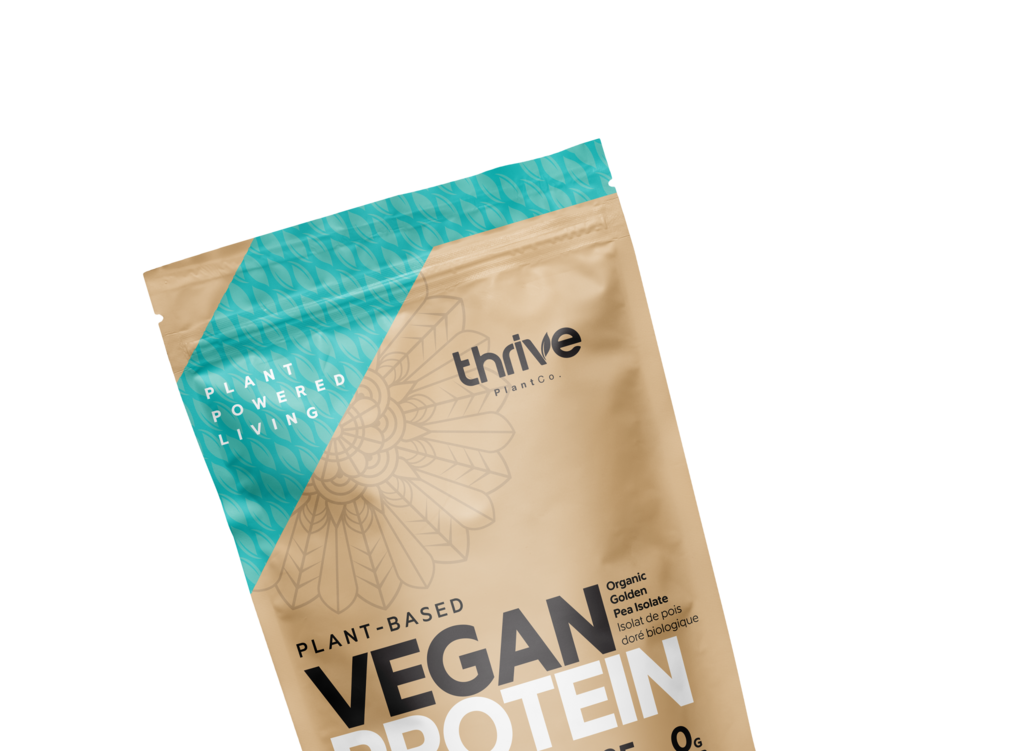 4 Delicious Flavours
Naturally Flavoured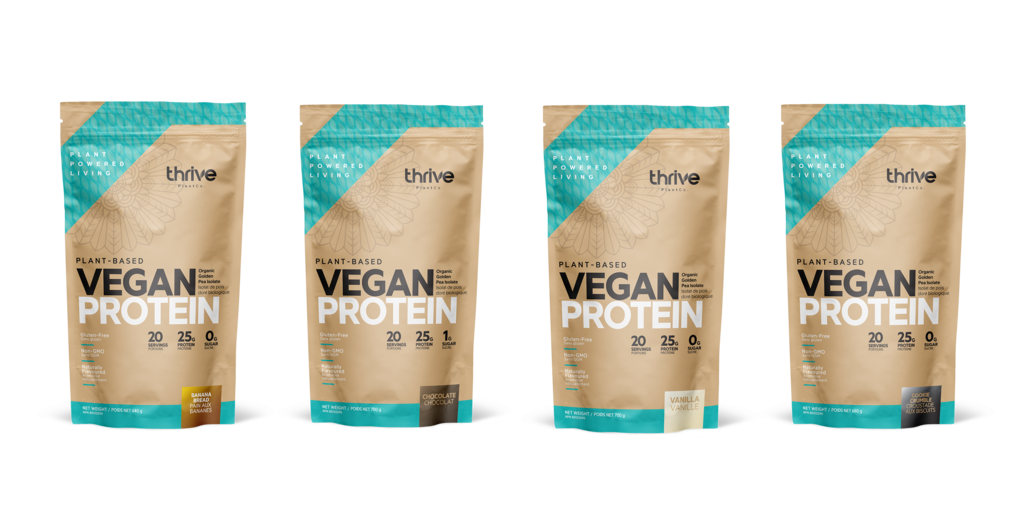 Our four great flavour options come from natural flavours and stevia leaf extract, yielding zero grams of sugar in the majority of our flavours (there is one gram of naturally occurring sugar in our Chocolate option). To help support optimal digestion and overall health, no artificial flavours or sweeteners are used, and Xanthan gum provides the enjoyable texture consumers seek from a protein supplement.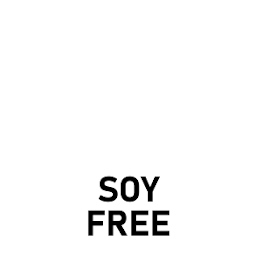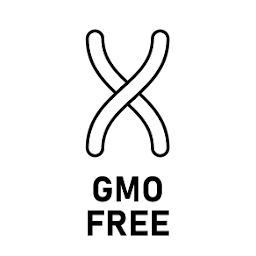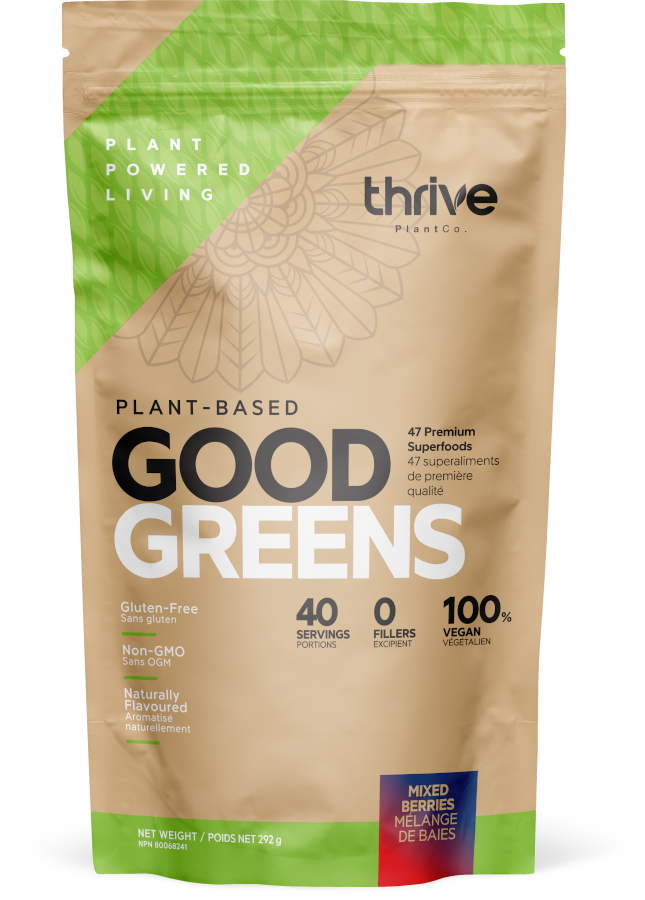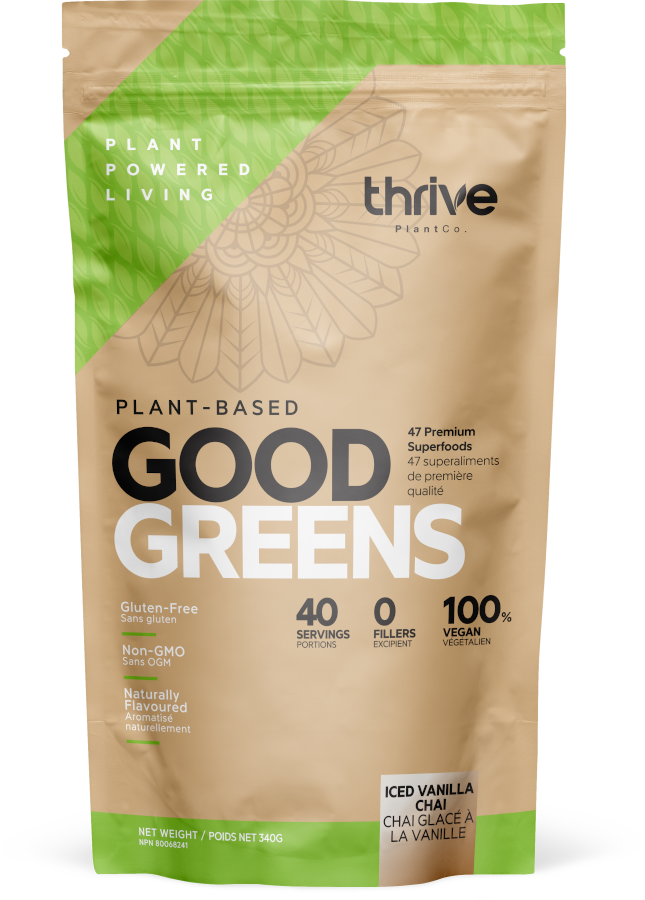 2 Amazing Flavours
Naturally Flavoured
Life is hectic, and it can be a challenge to hit your micronutrients every day - we get it. Good Greens solves this problem, in one simple tablespoon.
Good Greens contains 47 different superfoods to ensure each serving is packed full of micronutrients and antioxidants to promote optimal health and well-being on a daily basis.
Healthy People
in a Healthy
Environment
In an effort to reduce the strain on our environment, we opted to utilize bags for our products. Their flexibility allows for a greater quantity to be shipped per carton, in comparison to traditional plastic tubs, which significantly reduces the carbon emissions footprint during transportation.
Additionally, we have gone scoop-free to reduce the amount of plastic waste going into our system.
For customer convenience, the serving sizes for our products are listed in tablespoons - a simple measurement tool found in all kitchens.
Being environmentally friendly will always be a priority for Thrive Plant Co. Our team is continually seeking new ways we can minimize our impact on the environment, whether that's through improving our packaging or raising awareness through our social platform.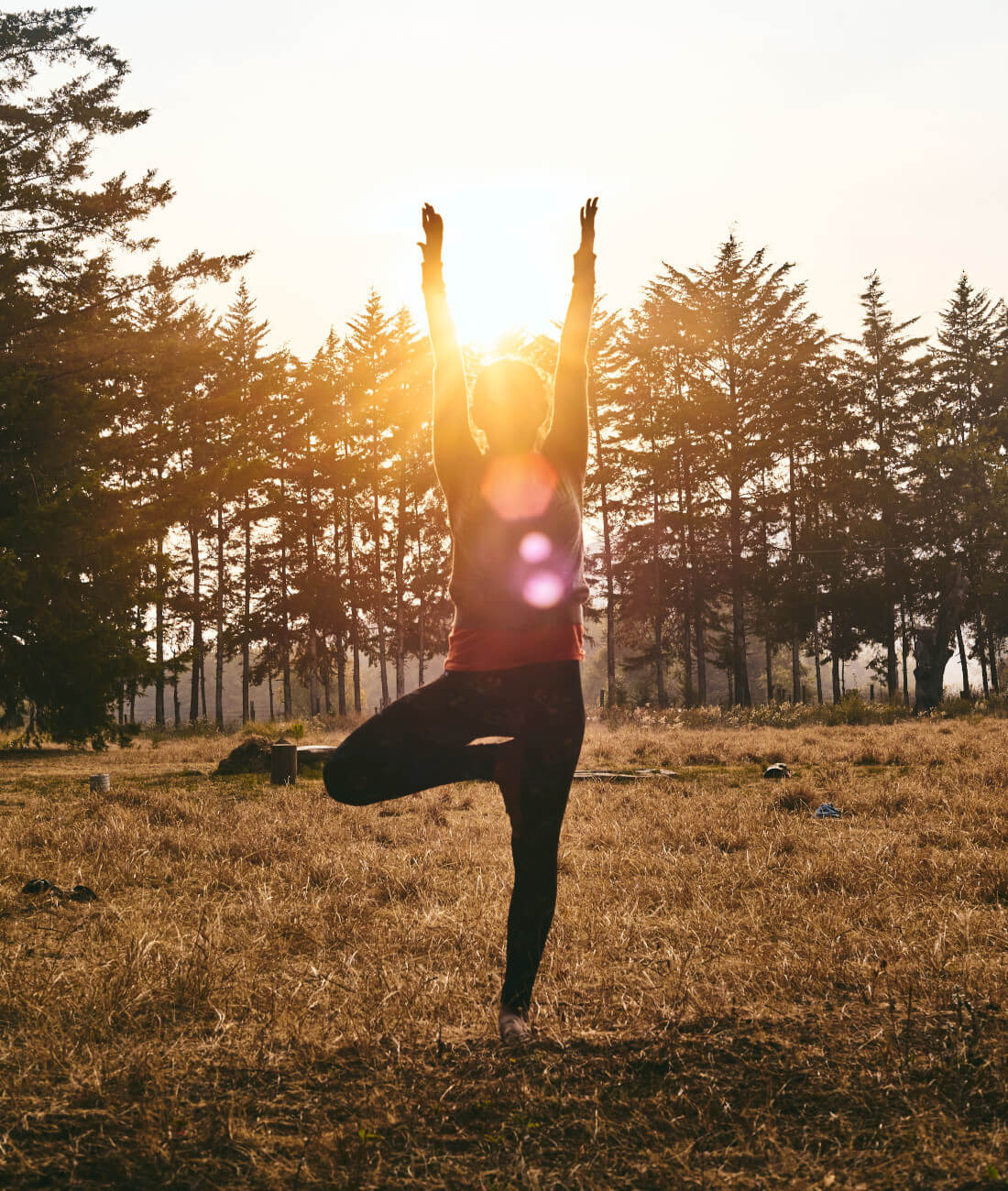 Our products contain an optimal blend of scientifically effective, natural ingredients that work harmoniously together to support a healthy lifestyle and overall well-being. Recognizing the importance that purity plays in optimizing the function of the body, our products are simple and straightforward with familiar ingredients to fuel people in a healthy way.